Company Profile
Kervan Süt Ürünleri Gıda San. ve Tic Ltd. Şti.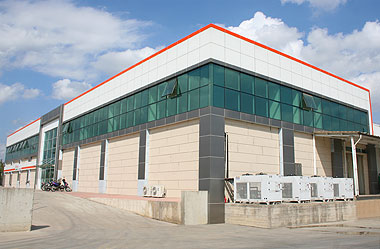 Migrated from Kırcova, Macedonia in 1955, Sabit-Şükrü-Tayyip SABİT brothers entered into Dairy Products sector with Yogurt and Circassian Cheese manufacturing in 1972, after several commercial activities, and laid the foundations of KERVAN Gıda. They began manufacturing in Yeni Cami district, Sakarya, moved to their modern facilities in 3rd Organized Industrial Region in Söğütlü, Sakarya after their activities in Çark Sanayi, and increased their manufacturing capacity and product quality.

Today, in our their plant with 25,000 m2 open space and 6,500 m2 closed space in Söğütlü, Sakarya and in Çanakkale, Biga, we provide you with service with our advanced technology production line and ever increasing quality, without forsaking food production circulars in force, and are proud of it.

Products produced in our plants are controlled by Prima-Vera experts, and in addition to the periodical controls at the points of manufacturing, distribution and sale, our staff is trained on HACCP conditions.

Evaluated the results of the analysis on our product samples in 1998, representatives of Association for Whole Consumer Protection, Whole Consumer Protection and Solidarity Cooperative, Marmara Consumer Protection Association and Thrace Consumer Protection Association decided to suggest KERVAN Gıda to their members and all consumers.

You can obtain our products from ŞOK and Migros, as well as other distinguished supermarkets.