News About Us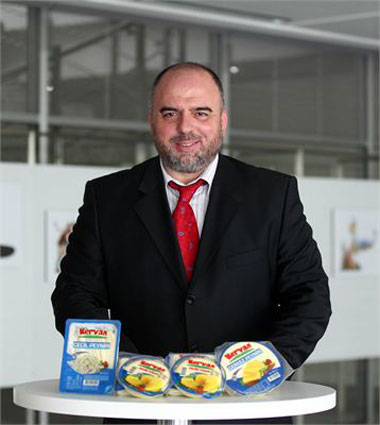 One of the areas, where pretense in the manufacturing stage is applied most, is dairy products. Ali Sabit, Kervan Dairy Products General Manager highlighted the unfair competition and cheap kashar cheese in the market. He recorded that the kilogram price of the fresh kashar cheese manufactured with the natural technique can be minimum 14 Liras and below this level is accepted as hazardous, and that there is a significant difference between the prices of kashar cheese in the supermarkets.

"Expenses made by the one operating with the highest tonnage and the one operating with just half of it are known today. Price of milk and expenses made for the milk are given, as well. While the cost is the same for all, how can we explain the significant differences among the sale prices?" said Sabit and stated that there are two techniques of manufacturing fresh kashar in Turkey.

While 90 tons of kashar is produced in Kervan Dairy Products' plant in Adapazarı, together with the 30-ton production in Biga, 120 tons of products are processed in total. Investment cost of the family businesses employing 120 people is approximately 25 million Liras. Together with the national chains, Istanbul accounts for 60% of the sales of the companies operating all around Turkey."

Kervan Dairy Products has been realizing 'private label' product production for Turkey's widest supermarket chain for more than 25 years. These products are no different than Kervan kashar cheese. They offer the same quality and are manufactured with the same technique.

Kervan Dairy Products aims at providing service to a wider consumer segment with quality and natural products. Involved in export works to Saudi Arabia and Dubai in addition to these, Kervan Dairy Products plans to attain these objectives in the near future.

Warning to the Consumers
Kervan Süt highlights the points to be considered while selecting the kashar. "Color of kashar is whitish during winter and autumn, and yellowish during spring and summer. It is hard and consistent enough not to stick on the knife." Consumers must take these issues into consideration for selecting the right product.